I photoblog one enekai art (is it? Not sure actually)..from my tumbr account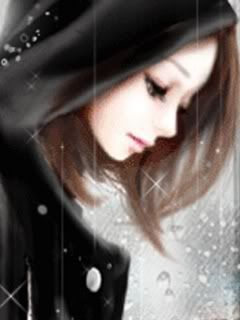 Then it was reblogged with the response which I really like!!
B: Paggraduate natin pakasal na tayo.




G: Pano pag hindi ako nakagraduate?




B: Sige ka maghahanap ako ng iba, hehe joke lang.




Tapos na graduation di nakagraduate si boy.




B: Congrats sorry di ako nakagraduate.




…G: So? kala mo kung sino kang magaling bobo ka naman pala.




B: will you marry me?




G: ayaw ko sa loser!




B: salamat & congrats napaka bobo ko nga siguro, lalo




na nung pinagpalit ko ang testpaper nating dalawa. :'(

Nakakaasar ang girl huh, di man lang nagtaka bat sya nakapass sa exam
Poor boy.. wasted some effort for a stupid girl..
PITY IS THE GIRL MORE `cause she has a bloated mind and is such a conceited fool...
Who would grow with such attitude? (sorry being too judgemental here again..)
Let the girl go to help her be more responsible and mature..
The boy would surely grow..
Mas nabebenefit (sorry for the term) ang mga tao who takes the plunge, who takes the risk..
They might be wrong for such decision, but in the end they will learn something..
something other people may not have..
Pero sana, wag nang gawin yang change of testpaper.. mali naman kasi haha
Atleast, do something that is less evil, and most probably an act that is righteous